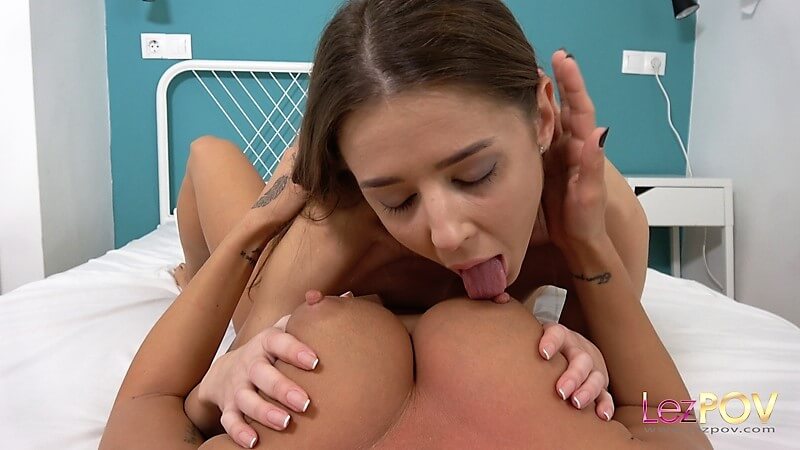 When Sybil invited Nia Black back to her apartment after meeting her in a bar and she had had something special planned all along.
Nia had no idea what Sybil had planned but she knew it was going to be hot. After a few drinks, Nia was lying naked on the bed and the gorgeous young brunette Sybil was getting ready to give her a night to remember.
Sybil already looked amazing in her tight black dress, but once she slipped it off and Nia saw her perfect tits and gorgeous body, she couldn't wait for what was to come.
Nia got into position and Sybil started off by running her hands over body, teasing her with her fingers and tongue to get her in the mood. But Sybil doesn't want to rush things so she runs her hands up her body and her mouth follows so that she can enjoy Nia's breasts before going in for the kill.
Once Sybil has got Nia where she wants her, she moves back down her body, gently kissing her all over. Then, to Nia's delight, Sybil licks her fingers and begins to masturbate her new found lover. But Sybil wants some too. She changes position so that her ass and pussy are right where Nia needs them and then Nia pleasures her with an epic view.
Sybil wants one more taste of Nia's pussy before she finishes them both off. Nia loves it. Finally, Sybil puts her wet pussy against Nia's and rubs herself against her until both girls cum.
Sybil pleasures her guest Nia Black and herself ending in an incredible dual orgasm.
892 total views, 1 views today