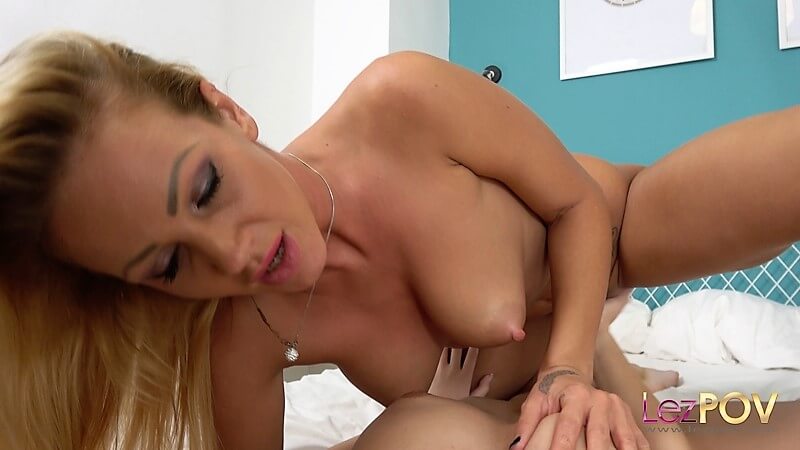 The beautiful blonde Nia Black is ready for an action-packed night with her lover Sybil. Already stripped naked, with beautiful big breasts, Nia lies on the bed in anticipation of her lover. She invites Sybil to lie down so that she can give her a night to remember.
Sybil slides herself onto the bed as Nia caresses her and spreads her legs. Nia lies down on top of her, and lovingly kisses Sybil's gorgeous tits, making her nipples go hard in her lips.
Nia knows exactly what Sybil wants as she looks into her eyes. After a quick kiss, Nia runs her hand down Sybil's body, licks her finger and begins to massage her lover's unshaved pussy. Sybil moans with pleasure. Nia knows exactly what she's doing. But she doesn't want Sybil having all the fun.
Before Sybil gets too horny, Nia turns around so that she can get some of the action. Sybil takes Nia in both hands grabbing her firm ass and making her lover wet. Sybil has an incredible view of Nia as she runs her fingers over her wet pussy.
Both girls are in ecstasy, but Nia Black wants one last tease and taste before she's finished. She turns around and slides back between Sybil's thighs and licks her lover into a frenzy. Then, when she knows they are both ready, she rubs her pussy against Sybil's until they cum on each other.
Nia Black seduces the young Sybil A. with her tongue before finishing herself and Sybil off with her pussy.
849 total views, 1 views today