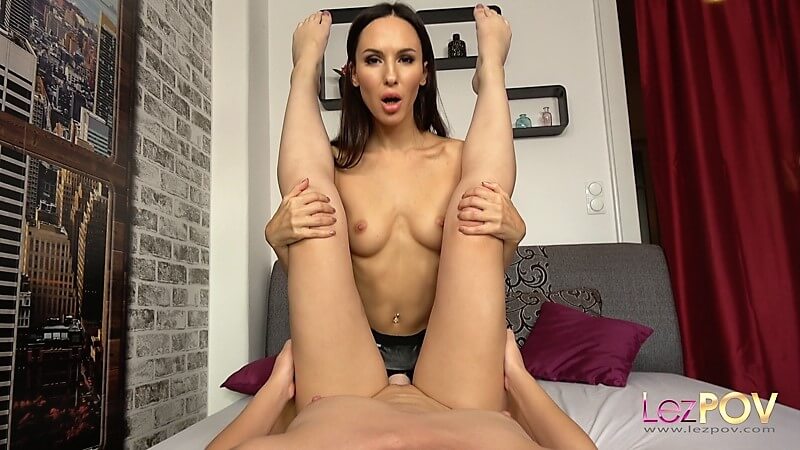 Amaris has dropped into her local massage parlour for a day of relaxation, but she's about to get the massage of a lifetime when she catches the eye of Lilu Moon.
Lilu is dressed in a tight white dress and Amaris's heart begins to beat faster when she sees her. Lilu notices and when she sees Amaris lying naked on the bed before her, both girls realise that this isn't going to be a regular visit.
Lilu is a little shy at first but she soon warms when she looks into Amaris's eyes which are screaming "fuck me"! She strips off her dress and runs her hand across Amaris's body before making herself more comfortable by removing her bra.
Lilu slides on top of Amaris, kissing her bare breasts before running her tongue down her body, licking her navel. Now, Lilu is getting into it. The pulls off her panties and begins teasing and licking Amaris's pussy.
Amaris loves every minute of it and so does Lilu, but Lilu wants to feel Amaris's hand on her pussy. Lilu spreads her legs over Amaris so that Amaris can see her beautiful breasts and touch her wet pussy. Amaris fingers Lilu while Lilu rubs her own clitoris until she cums.
Amaris thinks it's all over but Lilu has a little surprise. She reaches down behind the bed and pulls out a strap-on. Amaris gets excited and Lilu can't wait to test out her toy. She slides herself into Amaris's wet pussy, puts her legs over her shoulders and fucks her until she cums.
This is one trip to the massage parlour that Amaris won't forget in a hurry.
Lilu Moon can't resist her new client Amaris and seduces her with her tongue and a strap-on.
1,147 total views, 1 views today