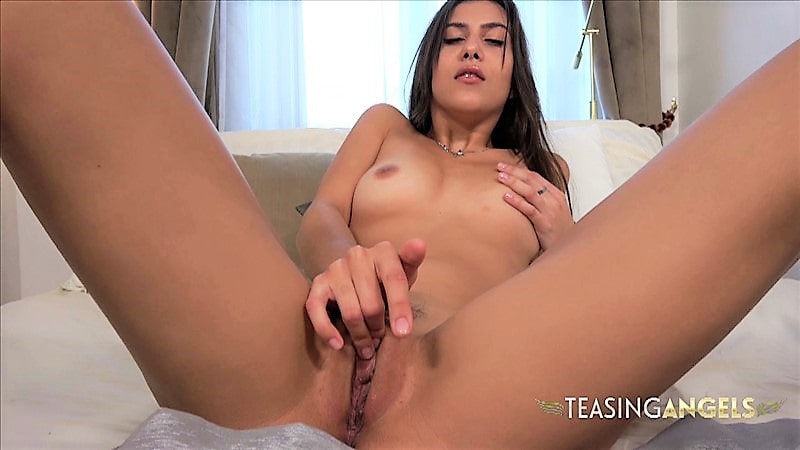 Brunette bombshell Anya Krey takes you back to hers and invites you to watch as she dances seductively against the wall in her tight pink dress. She bares her smooth ass in your face before lying down on the bed and rubbing her clit through her panties, but she wants more. She slowly takes off her dress and teases you, playing with her breasts through her silky lace lingerie. She lies back, smiling as you watch her before sitting up and taking off her shoes, bra and panties revealing her smooth tits and pussy.
Now Anya is really getting into it. She throws herself back on the bed and starts fingering herself. She really wants to please you. She gets on her hands and knees so that you can get a closer look. She then goes onto her back so that she can look at you as she fingers herself. She licks her fingers and rubs them on her clit, moaning with pleasure.
Anya is getting more and more excited, now it's your turn. She grabs your cock with both hands and deep throats it before riding you hard. She moans as she slides up and down, faster and faster but, just before you cum she pulls out. She's a real tease.
Taking your cock in her hands, she lubes you up and then jerks you off into her hand. She then spread your cum all over her body, before licking it off. aka: Beautiful Anya Krey rides you hard before covering herself in your cum
1,086 total views, 1 views today