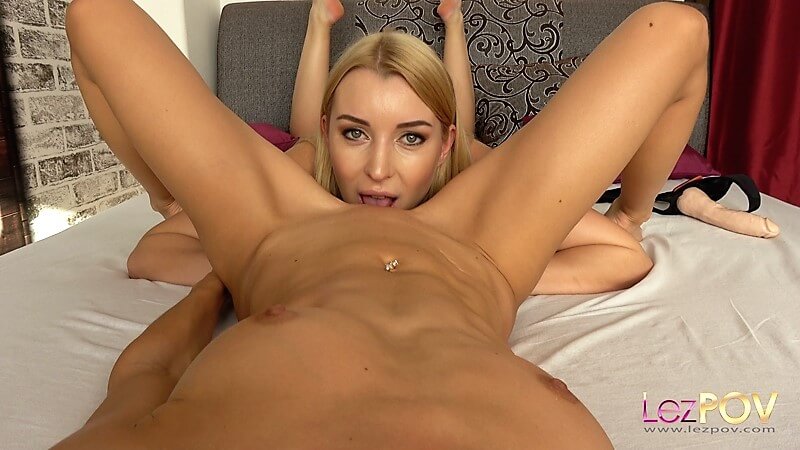 Lilu Moon has invited her best friend Amaris over to try out her new toy in this hot new 4K POV video.
Lilu has been waiting day to show best friend Amaris her new toy and Amaris is impressed. When she sees Lilu lying on naked on her bed wearing just a strap on she can't keep her hands off of her.
Amaris gets on top of Lilu and begins kissing her nipples, looking deep into her eyes and teasing her. But Lilu wants Amaris to start playing with her new toy.
Amaris works her way down Lilu's body before giving her what she wants. She puts the big rubber cock in her mouth and sucks Lilu off while groping her tits. Amaris wants to know what it's like inside her.
Lilu lubes up her dildo and then Amaris straddles her and slips it deep into her pussy. She moans as it goes in deeper and deeper. It's way better than she expected and Lilu loves seeing her best friend pleasure herself on her.
Amaris wants Lilu to be as deep as possible when she comes and turns around so that Lilu can fill her pussy. Amaris rides Lilu deep and hard until finally, she cums down her.
Now it's Lilu's turn. Amaris removes the strap on, licks her finger and then masturbates Lilu to orgasm in a wet hot finale.
Awesome 4K POV video of the beautiful blonde Amaris getting fucked by Lilu Moon with a strap-on.
711 total views, 2 views today