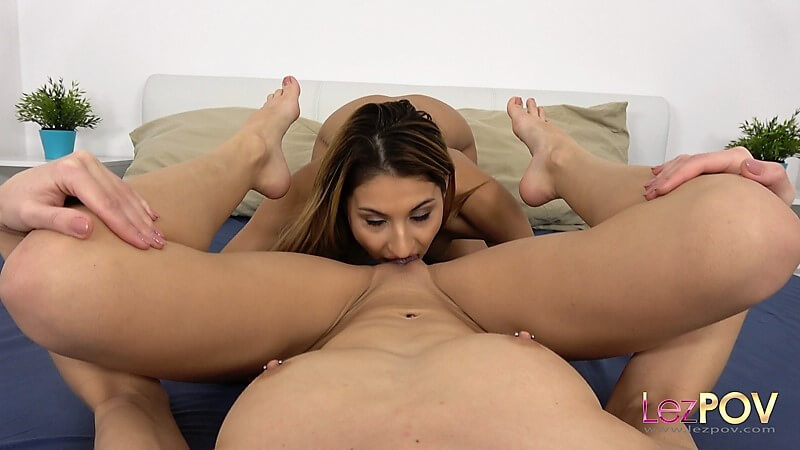 It's playtime and the drop dead gorgeous Sarah Cute is ready and waiting. She's invited her lover Veronica Clark over for some red hot action and she can't wait to get her hands on her.
After a quick tease with her breasts and pussy, letting Veronica see what's coming, Sarah gets to work on her lover, seductively running her hands over her body and licking her pierced nipples until they're hard.
Sarah loves Veronica's breasts, but they are just the appetizer and she's getting hungry for more. She makes her way down Veronica's body, teasing her lovingly at first before moving her hand to her pussy. She rubs her clit until it's nice and wet before going down on her lover and licking her out.
Veronica moans at the sensation of Sarah's tongue on her wet pussy but this is just the beginning as Sarah has a little surprise in store.
Sarah stops licking Veronica before she cums and pulls out her favourite pink dildo. Veronica is excited. She grabs her own legs and pulls them back so that Sarah can get as deep as possible. Veronica shakes with pleasure as Sarah fucks her deeper and deeper, eventually joining in by rubbing her own clit at the same time resulting in an incredible orgasm.
Now, Sarah wants some fun of her own. Sarah bends forward with her wet pussy in Veronica's face. Veronica takes some lube and lovingly massages into Sarah pussy with her thumb before deep fingering her until she cums.
Sarah Cute uses her hands, tongue and dildo to masturbate Veronica Clark before Veronica returns the favour, fingering Sarah to climax.
842 total views, 1 views today