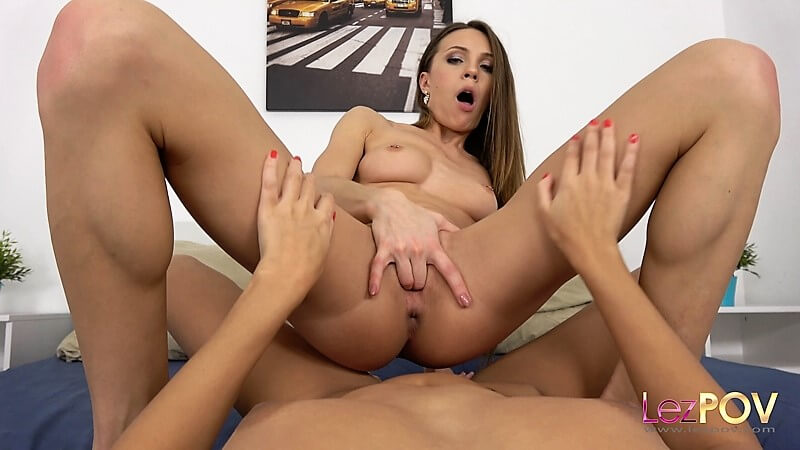 The luscious Veronica Clark has invited her friend Sarah Cute around to show her what she's been learning. Veronica wants to try out her new lap dancing skills before she goes for her interview. It turns out that she has learned quite a lot and things quickly hot up.
Veronica joins Sarah on the bed and starts by gently teasing her, rubbing her hands over her naked body. Then, she slowly and seductively begins to tease her, pretending she's about to strip before bending over and giving Sarah a great view of her ass.
Finally, Veronica removes her top, plays with her tits and then takes off her bra and panties, all done to maximise Sarah's lust.
Veronica is ready to play. She bends down over Sarah and begins licking her nipples before stripping of Sarah's underwear and showing her what she can do with her tongue. Sarah moans with delight as she gets more than she bargained for.
Veronica lifts herself onto Sarah so that their pussies meet. She rubs herself harder and harder against Sarah until Sarah cums all over her. If she can do that in the interview, she'll get the job for sure.
Then, to finish off and seal the deal, Veronica lies back and plays with herself, getting Sarah to join in and finger her until she cums over her.
Veronica Clark stripteases for her lover Sarah Cute and licks her pussy until she cums before both girls masturbate Veronica.
1,090 total views, 1 views today