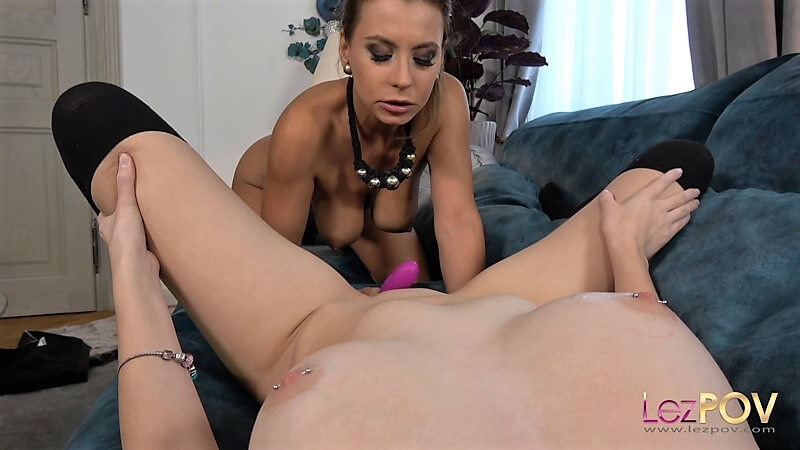 If you had one wish what would it be? In this awesome 4K encounter, you get to go inside the mind of a young girl fresh out of college, interning as a secretary in a law firm and see her initiation first hand.
Dorothy Black has had her eye on the new girl all day, and after work, she asks if she can help take some things to her flat. Once inside, Dorothy tells her to make herself comfortable, but the youngster is so tired she falls asleep. The next thing she knows she's lying naked on the couch in only her socks, and her boss is standing in the doorway.
The young secretary is powerless, and she loves it. Black comes over and teases her with a finger, before stripping off and letting her play with her tits. But Black is done playing and wants to show the newbie who's boss.
Black slowly goes down on her new recruit, licking and sucking on her nipples and thighs before going in for the kill. The newbie moans with pleasure as Black kisses and licks her pussy, but Black has another surprise in store.
Because this is the new girl's first day, Black really wants her to know who's in charge, so she pulls out a large pink dildo and starts fucking her with it. It isn't long before the new girl submits with a loud orgasm. Now it's Blacks turn. She turns the dildo on herself and makes the youngster touch her as she finishes herself between young girl's thighs. Dorothy Black plays with her new secretary and fucks her with a dildo before using it on herself.
1,118 total views, 1 views today