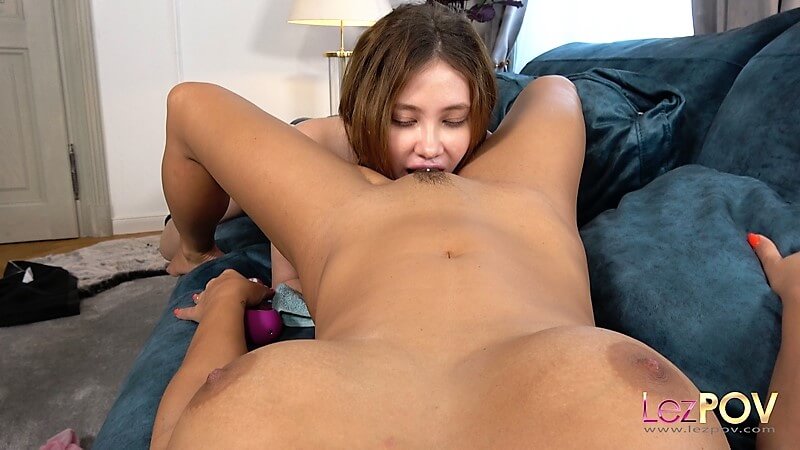 You get the opportunity to experience first hand what it's like to take part in a lesbian sex fantasy. Watch from the POV of a lesbian lover as Gisha Forza gives you the experience of a lifetime.
You see the lovely Gisha wearing only knee-high socks. She invites you over to get a little more comfortable. As you lie down, you see the gorgeous curves of the lesbian body you're inhabiting, but before you can come to terms with it, Gisha wants a piece of it. She kneels between your thighs and starts rubbing her pussy. She loves watching you get wet.
While she's watching, you rub your hand up and down the length of your body, and it feels amazing, and Gisha wants to join in. She rubs her pussy against your thigh and gently plays with your tits. She's getting into it, and as you stroke, her harder and harder, the louder and louder she moans.
Gisha lies down on top of you and starts to suck on your breasts. She looks at you with her big eyes, and you can tell that she loves pleasing you. She doesn't want to finish you off that quickly though; she's only been teasing you until now. Now, she wants you to cum together.
Gisha grabs a dildo to get you even wetter so that she can fuck you. You love the feeling of her warm pussy sliding against yours and before long you both cum on each other before she lies down on you one last time to play with your tits. Watch from the POV of Gisha Forza's lesbian lover as the two enter into a masturbation session to remember.
879 total views, 1 views today