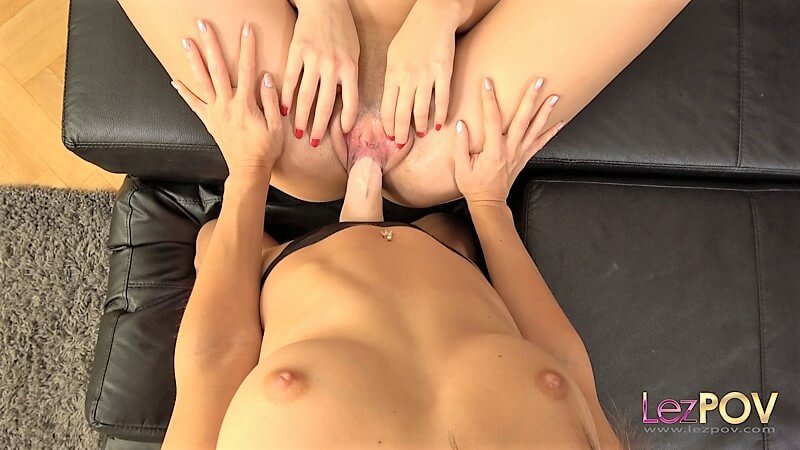 Lilu Moon has invited Lady Dee over to show off her dress, however, she ends up showing her a whole lot more when she realises that Lady Dee has brought over her favourite toy.
Lilu is showing off her tight new blue dress to her best friend Lady Dee but quickly realises that Lady Dee has no interest in the dress at all but would rather see her out of it. Lilu teases her best friend by running her hands across her body seductively, before slowly stripping it off.
Once the dress is off, Lady Dee gets to see Lilu in all her glory as she lies back on the sofa, spreads her legs and gives her the perfect view of her pussy while she plays with herself.
Lady Dee puts on her strap-on and Lilu Moon gets excited, kneeling in front of her to suck her off but Lady Dee wants to feel what it's like to fuck her best friend.
Lilu slides up onto the sofa and turns her back to Dee so that she can feel the full-length cock doggy style.
To get a little more intimate, Dee takes Lilu onto the floor and straddles her on the rug giving her an incredibly intimate view of her gorgeous naked body.
Lilu decides she wants some more control. She takes it in her stride and rides Dee like a cowgirl before finally spreading her legs and letting Dee finish her off.
Lady Dee teases her best friend Lilu Moon by stripping and playing with herself before getting fucked by her strap-on.
1,095 total views, 1 views today