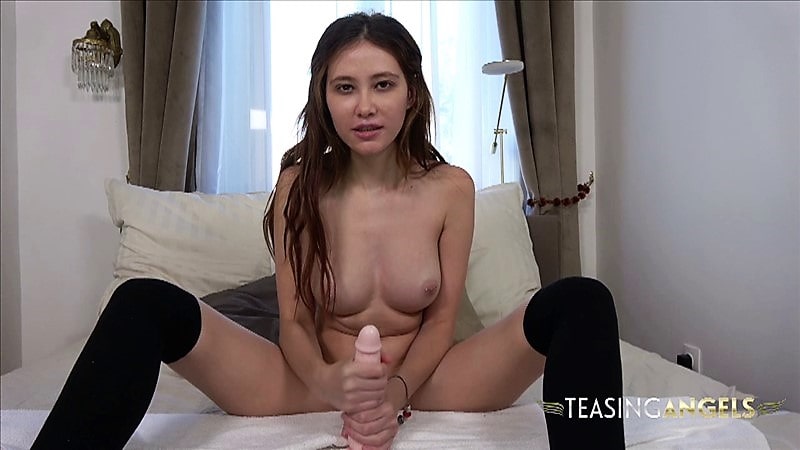 Gina Forza has arrived home early from college because she could stop thinking about your cock all day in class. Once she gets in, she's already feeling a little naughty for having skipped, but she knows it was worth it.
She's wearing her cute little floppy floral dress and knee high-socks she has from high-school but once she gets you into her room she can't wait to take them off. She quickly undoes her shirt and she's not wearing a bra. She had this planned all along. She rubs her big tits and looks at you. She knows you want it, but you're going to have to wait. Gina wants to tease you first.
She slips off her skirt and shoes and gets onto the bed. She's got a little surprise for you. She reaches behind the bed and pulls out her vibrator and watches you as she rubs it on her pussy. She loves you watching her get wet as she plays with herself.
Gina moans with pleasure as she fondles her breasts. Now it's your turn. She grabs you and starts to suck your dick. She wants you as hard as possible. Once you're ready, she straddles you and sits on you, moaning as she rides you deeper and deeper but she won't let you cum just yet.
Gina wants you to cum all over her, so she takes your cock out of her pussy and jerks you off with both hands until you cum all over her tits. aka: College Girl Gisha Forza Can't Wait to Make You Cum
1,097 total views, 2 views today