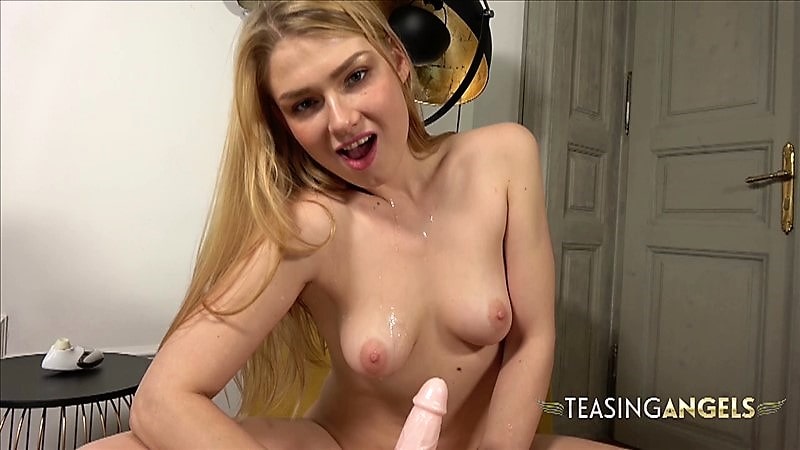 The elegant blonde Lucy Heart comes back to your apartment for more than just a quick drink. Once inside, she teases you in the hallway and it's not long before you get way more than you bargained for.
She looks at you seductively and maintains eye contact while running her hands across her slim body before teasing you with her lips. She then pulls off her dress, undoes her bra, licks her fingers and plays with her nipples until they get hard. Now she is getting wet. Lucy moves her hand down and starts fingering herself through her wet panties.
Lucy bends over on your chair and rips off her panties, giving you a closer look at her silky smooth pussy. She loves playing with her clit but her fingers aren't enough. Lucy finds a vibrator on the side table and can't get enough. She moans with pleasure as you stand and watch over her. Now it's your turn.
Lucy grabs hold of your cock and begins to jerk you off before putting you in her mouth and deep throating you. She then lubes you up and sits on your hard cock, riding you up and down. But, just as you're about to cum, Lucy gets off and jerks you off until you cum all over her. aka: Lucy Heart POV fucks herself in your hallway after a night out
945 total views, 1 views today